Unlock Business Results with Strategic Consulting and Project Management Mastery
Transform your vision into reality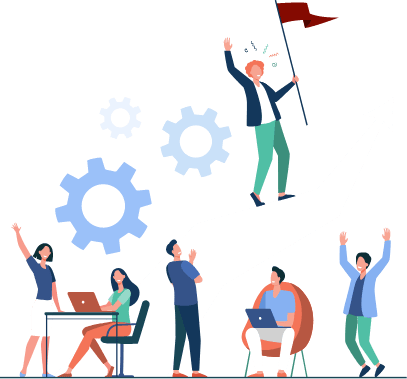 A solution that focus on results:
Our unique approach ensures your business strategies transition seamlessly from robust plans to dynamic action. We bridge the gap between visionary consulting and practical execution, providing a synchronized pathway that clarifies your goals and accelerates your journey towards tangible, impactful results. With us, your strategies don't just take shape—they take flight, ensuring speed to result with unerring clarity and precision.
Can't Find What You Are Looking For?
"We decided to use ZL's PMaaS service for our latest project, and we couldn't be happier with the results. Initially, we were considering hiring a full-time project manager, but the cost and time investment just didn't make sense for our needs. With ZL, we were able to get an experienced project manager on board quickly and at a fraction of the cost. I highly recommend ZL's PM services."
"ZL has been an incredible partner in our project management journey. Their team's expertise and dedication to our success has been unparalleled, and their flexible, on-demand services have helped us scale and grow our business. We highly recommend ZL to any company looking for top-notch project management solutions."
"I was already very impressed with Ivy's process and experience when Ivy first pitched me her consulting services a few years back. Over the years, I've gotten to know her more and am further impressed with her program management skills, ability to adapt, and tenacity. I'd highly recommend her for any role that needs a high impact leader with program management experience."
"Ivy Lewis worked with BHTC NA on strategy and positioning us in the North America market with key OEM's. The experience overall was very positive as she brought focus / execution and a clear cadence to team. She used her team insight into the US market and her strong analytical skills to give us clear and practical insights to help the business move forward. I would for sure recommend her and hope to work with her again."
"Ivy has always demonstrated the utmost professionalism and has won the trust of anyone she has worked with through her focus on value and results. She knows how to develop business and more importantly, knows how to develop people. She has navigated multiple types of corporate culture and recognizes the challenges of project teams as they drive towards effective and timely results."
"Ivy is highly driven and focused. She has attended many SAE International events. Her courage and confidence has impressed a great many people. I highly recommend Ivy of ZL Consulting LLC for handling global complex projects."
"I had the pleasure of collaborating with Ivy about project manager career progression. Ivy was a pleasure to work with. Not only is she incredibly professional, but she is also extremely knowledgeable about the discipline of project management. If you are a PM focused career progression, or you are considering becoming a PM, I highly recommend Ivy Lewis!"
"Ivy, an extremely bright and creative technical leader, who contributes exceptional value to any project she works on and is joy to work with."